Roundup Recipes is a new weekly look at recipes from our local viewers. The feature will be completely reader submitted. Everyone loves food and Millions take pride in it from a family of one to a large family of craziness. Roundup Recipes will give local people the opportunity to share their family favorites with readers of the Roundup. You can send your recipes to be considered here. Please send a picture to photos@bristolroundup.com. Your name and the recipe name will be given full credit. 
MEET KATIE
Katie has been featured on The Today Show, CNN, FOX, Dr. Oz, The Huffington Post, and ABC's 5 O'Clock News. Her favorite food is chocolate, and she believes in eating dessert every single day!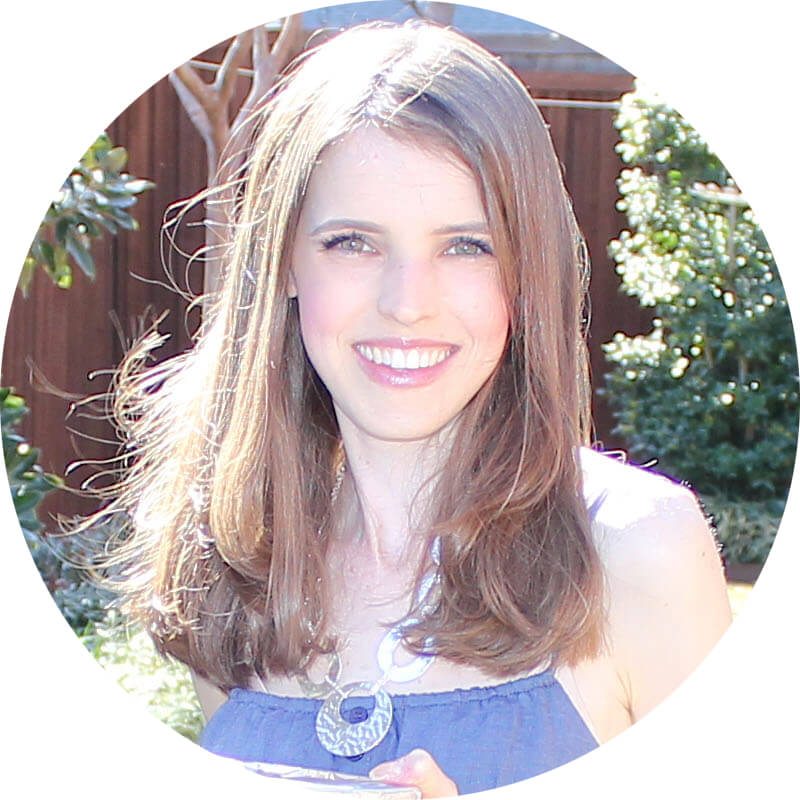 The healthy mac and cheese recipe below is low-fat, high-protein, 
and
 under 250 calories per serving. If you make a batch of my favorite 
Vegan Brownies
 for dessert, you've got yourself a rich and decadent—yet secretly healthy—comfort food feast!
And yes, it really does taste just as cheesy and delicious as traditional mac and cheese!
I'm very excited to feature Gina Homolka, an incredibly talented friend, on the blog today. Gina's website, 
Skinnytaste
, has a huge following with fans all over the world, and yet she is one of the most genuine and down-to-earth people you could ever hope to meet. She puts passion into every one of her recipes and beautiful photos, and she really cares about her readers, no matter the size of their blogs.
Years ago, Gina gave me the opportunity to be a guest on her site even though my own blog was much smaller, and I will never forget that kindness. Gina just released The Skinnytaste Cookbook, filled with 150 lower-calorie healthy recipes—from breakfast to dessert—to leave you feeling satisfied, not deprived.
The best-selling cookbook includes recipes such as PB&J Overnight Oats, Cinnamon Butternut Squash Soup, Chickpea Potato Curry, and the healthy mac and cheese recipe below:
If you want the mac and cheese to be gluten-free, just be sure to use your favorite variety of gf pasta and breadcrumbs. If gf breadcrumbs are not available, just toast slices of gluten-free bread and then pulse in a food processor until you get breadcrumbs.
Although Gina's original recipe isn't vegan, it's easy to veganize by just using Daiya vegan cheese for the cheese and nutritional yeast or vegan parm.
This is a recipe that everyone can enjoy!
Healthy Mac and Cheese
12 oz fusilli or elbow pasta
1 1/2 tbsp buttery spread
1/4 cup minced onion
1/4 cup flour
2 cups milk of choice
1 cup vegetable broth
2 cups shredded cheddar (Photographed recipe was made with Daiya vegan cheddar)
12 oz fresh broccoli florets
2 tbsp parmesan-type grated topping (K note: nutritional yeast also works)
1/4 cup seasoned bread crumbs
cooking spray
salt and pepper to taste
Instructions
Healthy Mac and Cheese Recipe: In a large pot of salted water, cook the pasta and broccoli together, according to package directions for al dente. Spray a baking dish with cooking spray, and set aside. Preheat oven to 375 F.
In a large. heavy skillet, melt the buttery spread, then add the onion and cook over low heat for 2 minutes. Add the flour and cook 1 minute or until flour is golden and well-combined.
Whisk in milk and broth, raise heat to medium-high until it comes to a boil, then cook an additional 5 minutes or until smooth and thick.
Season with salt and pepper if desired. Remove from heat, add cheese, and stir until melted. Stir in the cooked pasta and broccoli, then pour into the prepared baking dish.
Top with the breadcrumbs and parmesan or nutritional yeast. Spray a little more cooking spray on top. Bake 15-20 minutes, then broil a few minutes until the breadcrumbs are golden.