The 11th annual Bristol Historical Society Evening On The Hill Auction will be on 

September 16th

!
Tickets are $12 in advance or $15 at the door and are on sale now. Tickets can be purchased at our museum at 98 Summer Street during museum open hours Sat from noon-4pm and Wedn from 10am to 2pm, or during our events.
We are fortunate to have our longtime auctioneer Paul Stansel who provides an entertaining dialogue and keeps the evening fun for everyone. The evening starts with a silent auction that ends at 7, after the winners are announced the live auction begins are goes until everything is sold. There will also be lots of great food and wine.
Thurs, Sept 21, 7pm
Bristol's Participation in the Batlle of Seicheprey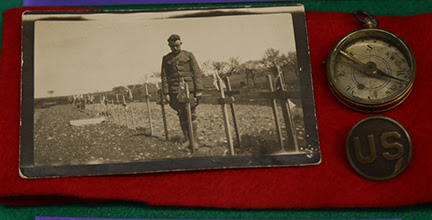 While the small town of Bristol, Connecticut was quiet in the wee hours of April 20, 1918, the most shocking time in its military history was beginning 3,600 miles away in the ruined town of Seicheprey, France. As Bristol slept, its men who were part of the Yankee Division's 102nd Infantry were deafened by a massive, unrelenting German bombardment. These green troops were about to make history by participating in the first significant engagement fought by the American Expeditionary Forces in World War I. What followed was vicious hand to hand fighting with 3,200 attacking German storm troopers in the trenches, in the woods, in the village. When the fighting ceased, 18 Bristol men from Company D were
wounded, almost two dozen were captured, and a total of 8 Bristol men died, all within just 24 hours.
Join us on Thurs, Sept 21st to learn more.
Fri, Sept 22

, 

7-9pm
Coloring Craze
2nd Anniversary Party!
Coloring Craze Party at the Bristol Historical Society continues on Sept 22nd from 7-9pm.This marks our 2nd anniversary of this program and there will be door prizes. If you never attended this program please join us for a fun evening. Bring your coloring books and supplies and we supply the wine and cheese. There is a $5 entrance fee, pre-registration is
required, but walk-ins are welcome. For mail requests write to Color Craze, BHS, PO Box 1393, Bristol,
06011-1393 or call at 860-583- 6309.
Fri, Sept 22, 7:30pm
Outdoor Movie Night!
A Mum Festival Event
2017 Witch's Dungeon
OPENING Fri, Sept 29
"The Witch's Dungeon Classic Movie Museum" is open EVERY October weekend Friday thru Sunday 7pm-10pm for the entire month of October! On Halloween weekend – we will be open Fri. Oct. 27 thru Tues. Oct. 31 –7 pm to 10 pm – Our special guest will beVICTORIA PRICE (Vincent Price's daughter) on Saturday evening Oct 21st – 7pm-10 pm.
For a complete list events, visit our Facebook page or our website at: